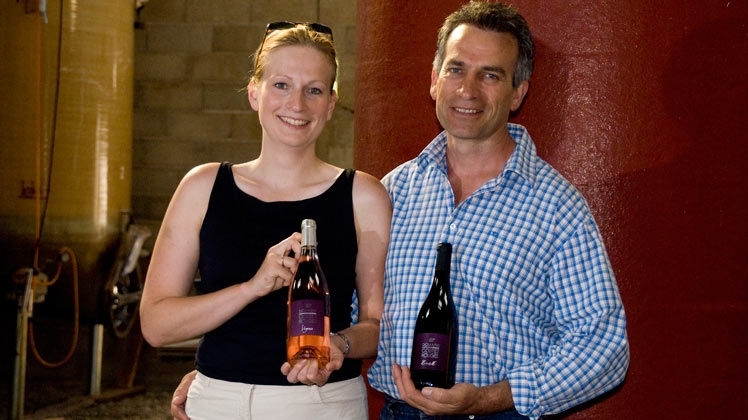 Our domain
LThe founding of my concern in 1988 was a dream come true.
A dream I've had since my childhood. At very young age I was already attracted by nature, a lover of liberty, space and creativity. The land and vineyard offered me all these sensations.
Wine-growing enables me to express myself with great liberty.
I was born into family of winegrowers of four generations. My parents who were retailers owned up to 3 acres of vineyards but they didn't produce wine. I've kept only one parcel of the family and started the search of land.
Once the selection made, I already succeeded in a very important part of my work. The 10 acres that I just then purchased offered me a wide range of possibilities and the hope to create vintage wines.
I uprooted the whole of the exploitation and cultivated Syrah, Grenache, Merlot for the red and rosť wines and, Viognier for the white wine.
Hereafter patience was needed, as vines need a certain maturity to be able to offer interesting aroma's to work and develop with.
In 2004, I met my partner, Lena Hesse. She is German and a legal expert. She shares the same passion as me, working the vineyard, wine producing and its commercial aspects. Her numerous acquaintances have benefited and benefit greatly at the creation and management of the Domain.
Now off into a great adventure : working the fruits of our labor. An intense joy, the satisfaction of all these years of hard work, the sacrifices made and the well thought through choices.